Đây là bản patch AIO thứ 2 dành cho FIFA 15. Kích cỡ 1 Gb.
1. Thay đổi đáng chú ý:
* Khôi phục Mod sau khi cài EA Patch
* Cập nhật Default Database, Default Database Improved, Database 2.0 and 2.0 Matrix theo dữ liệu EA patch mặc định.
* Thêm gói database Database 6.0
- WINTER TRANSFERS
- Brasileirao
- New Nataional Teams
- New Club Teams
- Kits, Boots and Balls unlocked.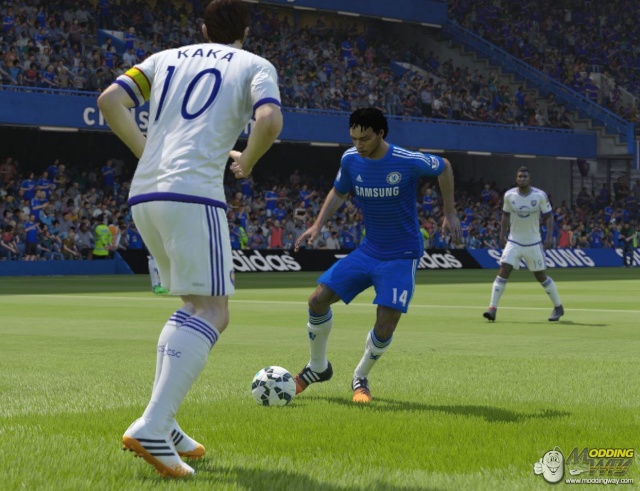 2. Link download:
part 1: http://adf.ly/1B7mtp
part 2: http://adf.ly/1B7mtr
part 3: http://adf.ly/1B7mtt
part 4: http://adf.ly/1B7mtu
part 5: http://adf.ly/1B7mtw
part 6: http://adf.ly/1B7mtx
  How_to_Install.txt http://www.mediafire.com/view/9h22tbp13py9qlw/FIFA15MW_-_Readme_-_How_to_Install.txt
3. Cài đặt:
a) Giải nén vào thư mục FIFA 15, copy đè các file (nếu hỏi)
b) Chạy file ModdingWayInstaller.exe từ thư mục FIFA 15
c) Muốn sử dụng dữ liệu nào thì mở FIFA 15 ModdingWay Selector apply dữ liệu đó.